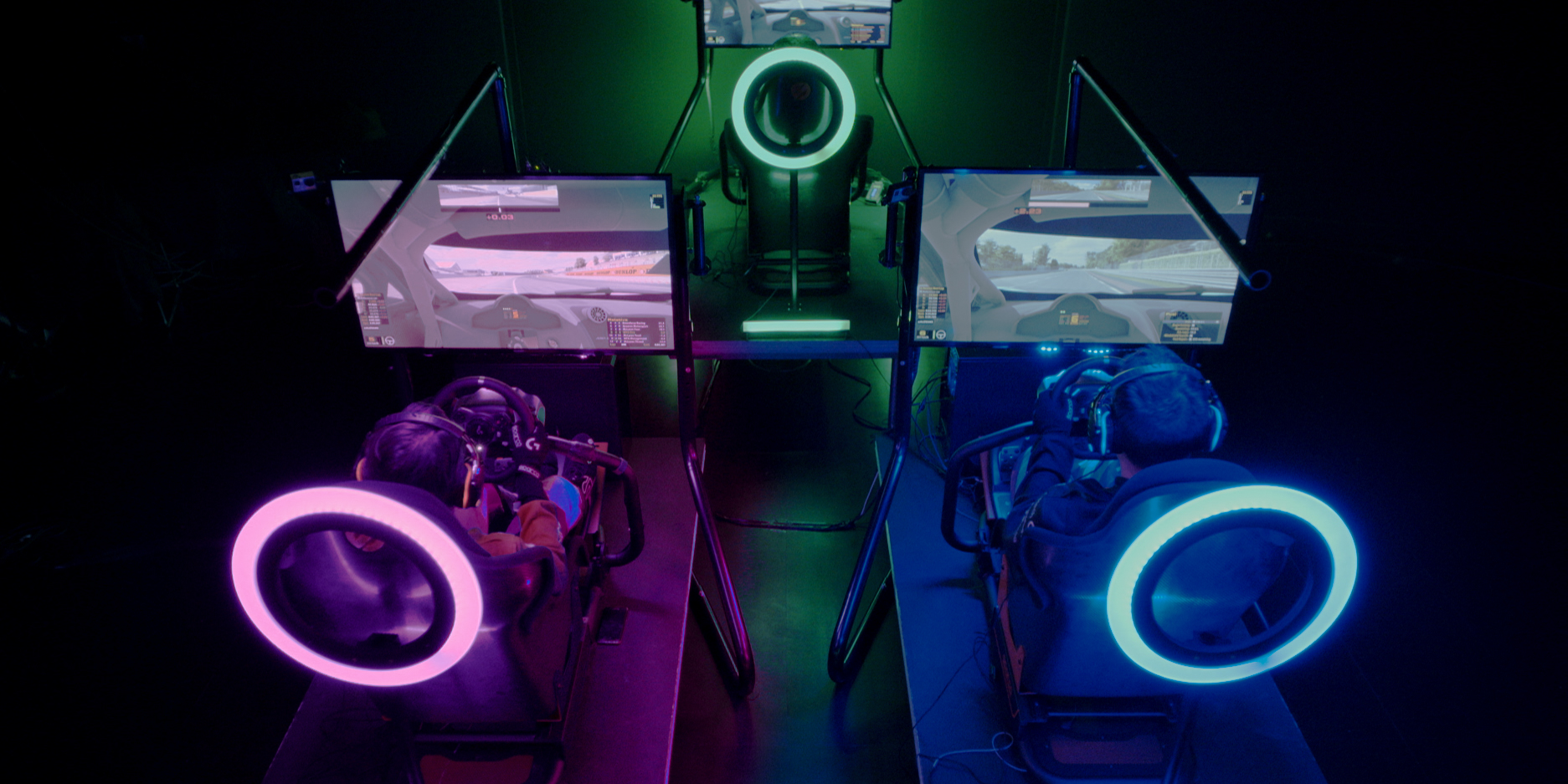 Mclaren - worlds fastest gamer
** TEMP STILLS - UNGRADED - CURRENTLY IN POST PROD. // COMING SOON**
For the 2017/2018 Formula 1 season, McLaren's newest strategy is to invest heavily in the gaming industry. They have found that "e-Gamers" have true potential in becoming the next best F1 Drivers and F1 Simulator drivers, and have decided to scout the world in search of 2x new members to join their F1 team along side their main drivers.
In November 2017, McLaren commisioned Grand Central London to create a documentary film around their new search for the 'Worlds Fastest Gamer'. 12 players from all over the world were to compete at the McLaren HQ in Surrey for 2x places in their official formula team.
The film is a 4 part documentary - aiming for a NETFLIX release in mid 2018
MY WORK
As a DP on this project I was required to create, and light, two sets - one for the 12 gamers and one for the "control room" where all telemetry would be processed. For the "Gaming room" I created 12 rigs with lighting inspired by Tron Legacy. For the Telemetry room I was inspired by Kubrick's Dr Strangelove and the FIFA HQ in Switzerland.
Samples above are all Pre-Post production.
This was a 6x Camera shoot - all shot on Varicam 35 with Master Primes. (5x Varicam + 1x EVA)